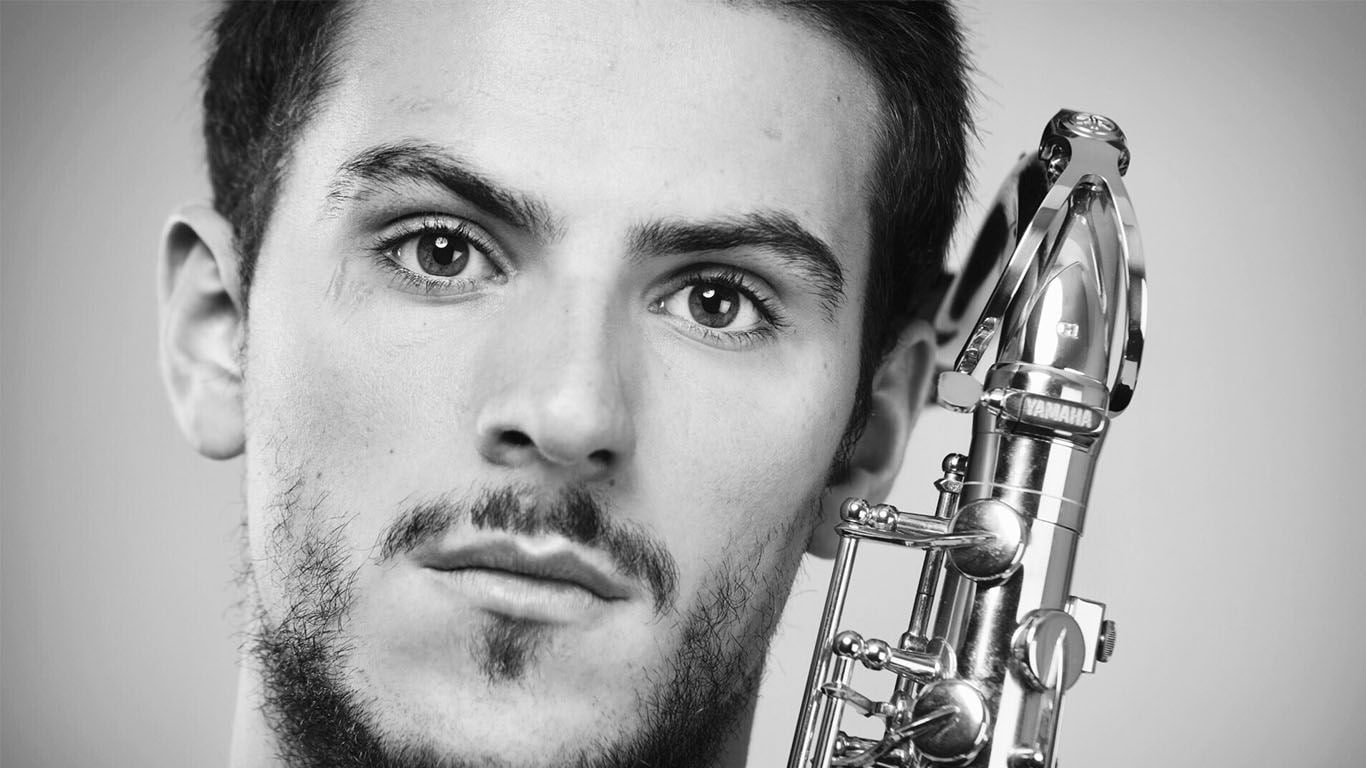 With a network of Artist Centres and Ateliers around the world, Yamaha works with leading players to support their performances and develop instrument designs and new ideas for the benefit of all musicians. Yamaha Artists share with us a passion for inspiring the next generation of players, and a belief that everybody should be encouraged to nurture their talent, connect with others and tell their stories through music.
Get to know saxophone player and Yamaha Artist Bernardo Matias
How does your instrument help you in your daily life as an artist?
In my daily life I use my instrument a lot: because I'm in a field that requires it, and because I need to study and to prepare for performances. For this to happen, I need an instrument that is comfortable and provides ease of emission, so that I can focus and not have to worry about potential problems that can crop up around these two factors. This puts me into the right frame of mind and boosts my confidence so that I can overcome challenges.
How would you characterise your instrument?
What sets my instrument apart is its ease to play through all registers. It is very responsive and allows me to play what I want to play, clearly and precisely. The tuning is also fantastic because I don't have to constantly adjust it in real time, which means I'm able to focus on other, more technical aspects. I'm also able to produce a really harmonious sound.
When and how did you first come into contact with Yamaha?
I first came into contact with Yamaha at the start of 2016. I didn't initially get the response I wanted and I decided to wait, but always with the hope that I'd achieve it one day.
Some months passed, and then in 2017 I decided to make contact again. The answer I got was to my liking and I saw that a partnership with Yamaha was possible.
The reason I contacted Yamaha was that during my degree I needed to have some work done on my instruments and this was proving difficult because I was still financially dependent on my parents and it's not always easy to get instruments serviced quickly. It was at that point that I decided to risk it, hoping for a partnership with the brand. The initial partnership included a free annual check-up of my instrument's wear parts. Later on I was able to take my instrument in for repair whenever anything needed to be looked at, and the contract with Yamaha is now being made official.
Who was your most influential teacher and is there any advice which you still follow?
The teacher who influenced me most on my journey as a saxophonist was Mário Marques. The advice he gave me, and which I give to everyone who asks for my opinion, is to see yourself as being versatile and eclectic in the musical world.
Advice for a young musician:
The best advice I can give and that I consider fundamental, is to be persistent, to remain calm and be patient with the music industry.