Designed to revolutionize the enjoyment of music in everyday life - MusicCast
Designed to revolutionize the enjoyment of music in everyday life - MusicCast
Yamaha unveils stylish multi-room entertainment with MusicCast audio systems, soundbar and sounddeck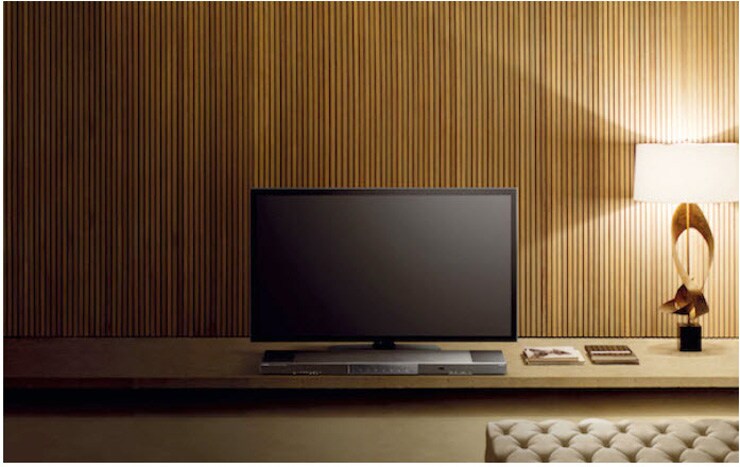 The brand new Yamaha MusicCast audio systems have been designed to revolutionize the enjoyment of music in everyday life. Although each individual component is a little masterpiece of sound and design in itself, they only reveal their full multi-room potential when interacting with each other. The YSP-1600 is a high quality soundbar equipped with the unique Yamaha Digital Sound Projector technology and delivers stylish design in combination with powerful home cinema sound. Alternatively, the ultra-thin, powerful sounddeck SRT-1500 can be placed right beneath the TV. Excellent choices to complement the multi-room entertainment system are the wireless designer speaker WX-030 as well as the versatile Restio Mini ISX-80.

Rellingen, 20. August 2015 – With its extensive selection of stylish and high quality audio systems as well as hifi and home cinema components, MusicCast provides the world's first comprehensive multi room ensemble and has even more to offer: If you use the soundbar YSP-1600, you will not only be able to experience excellent surround sound, but you can also access the radio tuner of your Restio Mini ISX-80 for example. You just need to click the according button in your MusicCast app for iOS and Android. The key feature of MusicCast: every individual multi room component may be used both for playback and as an audio source.

The perfect start: MusicCast starter packages Duo and Trio
MusicCast is at its best when the individual components are in chime: Therefore Yamaha provides attractive bundles to perfectly start your multi-room system. The bundle 'Duo' includes the ISX-80 and WX-030, enabling you to use the systems bountiful streaming-options and to play the sources of the ISX-80 in another room as well right from the start. The starter bundle 'Trio' comes with the soundbar YSP-1600 on top, thus integrating the home cinema experience perfectly into the MusicCast system.

YSP-1600: MusicCast soundbar with Digital Sound Projector technology
The YSP-1600 is just 6.5 cm high but impresses in the living room with its captivating, precise and dynamic surround sound in Dolby Digital and DTS. Thanks to the patented Yamaha Digital Sound Projector technology, the soundbar generates true surround sound with two upwards-facing subwoofers and eight beam-speakers purposefully using sound reflections from walls, floor and ceiling. Furthermore, HDMI 2.0 including HDCP 2.2 and 4k video compatibility ensure the best possible image display. The high quality soundbar receives audio signals either from connected sources, via the MusicCast network, via Bluetooth or Apple AirPlay.

SRT-1500: MusicCast sound deck acts as a powerful TV soundstage
As a strong base for your TV, the sound deck SRT-1500 delivers double benefit: Your TV sits safely and steady on the less than 8 cm high audio system and is directly plugged into it. In addition, the SRT-1500 provides you with impressive surround sound from one single and compact audio component. On top of that, the compact sound deck will give you easy access to all sources in your MusicCast network and is able to stream music via Bluetooth and Apple AirPlay.

Restio Mini ISX-80: Stylish MusicCast audio system
The Restio Mini ISX-80 is a very versatile piece of equipment, but above all it is a visual and acoustic gain for every single room. The 30 by 30 centimetre all-metal design piece provides excellent stereo sound, a built-in radio tuner, a designer LED alarm clock and an AUX input for additional audio sources that cannot be connected via Bluetooth or WiFi. The Restio Mini is equally flexible when it comes to positioning: You may either use the included metal pedestal or hang the system on the wall of your choice using its built-in mounting.

WX-030: handsome MusicCast network speaker
The network-speaker WX-030 can be placed and brought online just as simple and fast. The compact MusicCast audio system is meant to be a handy addition. Measuring 24.3 x 15.6 x 11.5 cm (WxHxD), it provides powerful and crystal-clear sound from a 4cm tweeter and a 9cm mid/bass speaker. Therefor the WX-030 is perfectly suited for small rooms like your bathroom or the kitchen.

MusicCast app for easy management via smartphone and tablet
No matter how many components MusicCast includes in your home, you need just one single smartphone or tablet with iOS or Android to manage them all. The Yamaha MusicCast app provides you with direct access to all components of your multi-room system all around the clock. Each member of your household can access MusicCast via his/her smartphone and tablet and every one can listen to his/her favourite piece of music, the latest audio book or the radio program at any given time.

The MusicCast components YSP-1600 and SRT-1500 are available in Black and Silver from August 2015 onward. The network speaker WX-030 will be available as a handy addition in September 2015 – as well in Silver and Black. The versatile Restio Mini ISX-80 will be available in Black, White and Purple and be in stores in September 2015.

Find out more about MusicCast and visit our Special Site.
Designed to revolutionize the enjoyment of music in everyday life - MusicCast