Big Nuage Trade In / Crossgrade Offer!
Trade in your mixer for a complete Nuage system!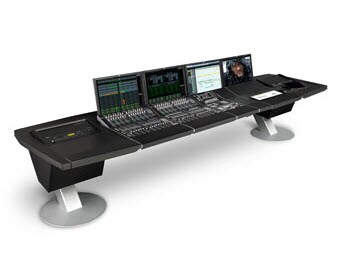 Looking to take your mixing into the future? If you have a discontinued Yamaha mixer or a third-party control surface, you can now trade it in for a Yamaha Nuage System and receive up to 7.000€ value for it.

This offer is valid until the 31st of March 2018 and applies to the brands and devices stated below. If you want to trade in a device other than the mentioned controllers or consoles, please contact your Yamaha Nuage Dealer.

The Nuage Integrated Audio Production System brings it all together in a collaboration that defines new standards of quality and workflow efficiency for virtually every aspect of the production process. Yamaha control and interface hardware seamlessly integrates with Steinberg Nuendo DAW software in a purpose-built system that offers unprecedented productivity and flexibility, as well as premium audio quality. Click HERE to find out more about the Nuage System..

Nuendo represents the most advanced audio post-production software environment available today. Released to widespread critical and industry acclaim, Nuendo constantly reconfigures expectations of dedicated software for audio post, featuring a suite of — often unique — new functions that signified a revolution in terms of dedicated audio and media production software. Click HERE to find out more about Nuendo 8 and if you are interested in this offer, please contact your local Steinberg dealer.

For more details don´t hesitate to contact your local Yamaha Nuage dealer.
http://www.yamahaproaudio.com/global/en/products/daw_systems/nuage/tab3.jsp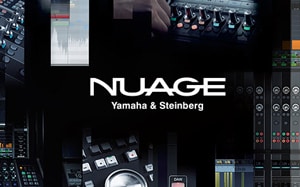 Yamaha 02R
Minimum Replacement System:
1 x NCS500-FD Fader Control Surface
Trade in value: 1,500.00€

Yamaha DM1000
Minimum Replacement System:
1 x NCS500-FD Fader Control Surface
Trade in value: 1,500.00€

Yamaha DM2000
Minimum Replacement System:
1 x NCS500-CT Master Control Surface
1 x NCS500-FD Fader Control Surface
1 x NWS500SM Workspace Unit Small
Trade in value: 3,500.00€

WK AUDIO ID CONTROL OR CONSOLE:
Minimum Replacement System:
1 x NCS500-CT Master Control Surface
1 x NCS500-FD Fader Control Surface
Trade in value: 4,000.00€

WK AUDIO ID CONTROL / CONSOLE PLUS WK FADER PACK
Minimum Replacement System:
1 x NCS500-CT Master Control Surface
1 x NCS500-FD Fader Control Surface
Trade in value: 4,500.00€

WK AUDIO ID CONTROL / CONSOLE PLUS 2x WK FADER PACK
Minimum Replacement System:
1 x NCS500-CT Master Control Surface
2 x NCS500-FD Fader Control Surface
Trade In Value: 5,000.00€
WK AUDIO ID MXVU
Minimum Replacement System:
1 x NCS500-FD Fader Control Surface
Trade In Value: 2,000.00€

Avid C24
Minimum Replacement System:
1 x NCS500-CT Master Control Surface
1 x NCS500-FD Fader Control Surface
Trade In Value: 3,200.00€
Avid D-Command 8 Channel
Minimum Replacement System:
1 x NCS500-CT Master Control Surface
1 x NCS500-FD Fader Control Surface
Trade In Value: 4,800.00€
Avid D-Command 24 Channel
Minimum Replacement System:
1 x NCS500-CT Master Control Surface
2 x NCS500-FD Fader Control Surface
Trade In Value: 7,200.00€