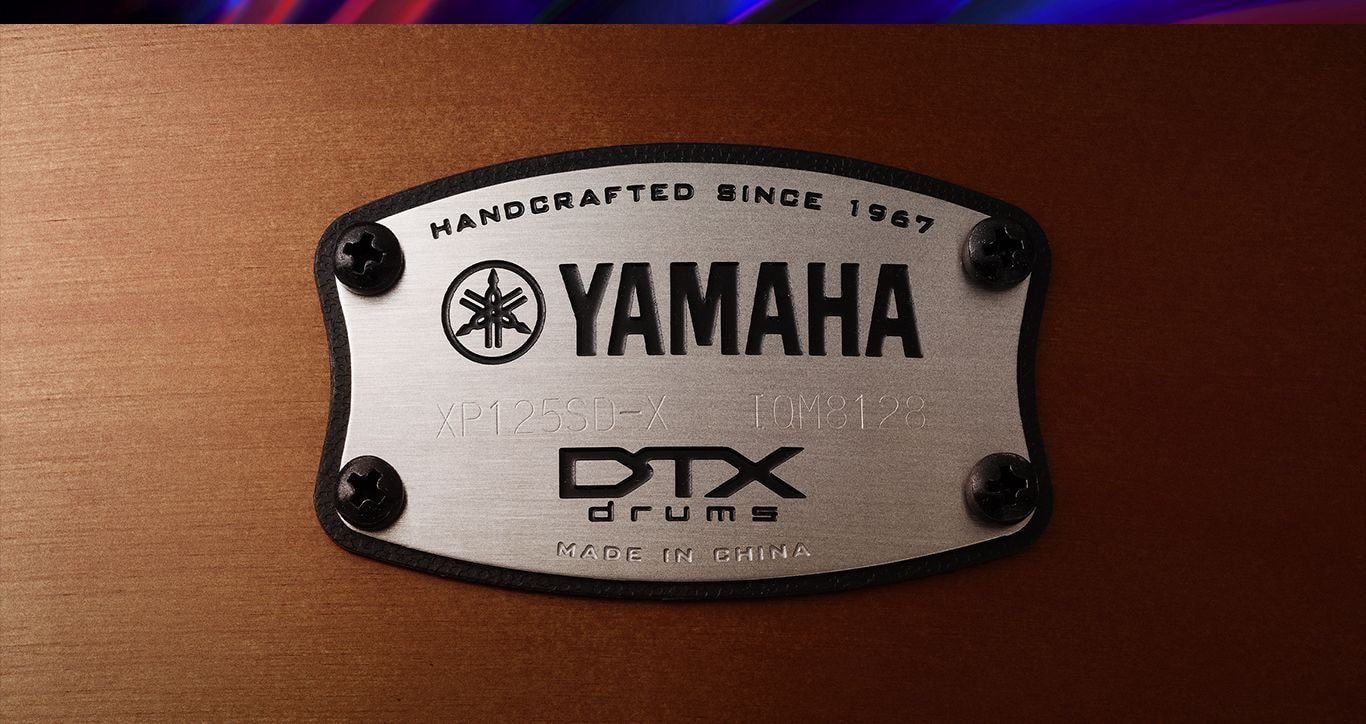 CONCEPT
Create. Inspire. Connect.
DTX drums means
everyone can be passionate about their drumming.
DTX drums means
you can create sounds that suit you as an individual.
DTX drums means
you can be totally absorbed in your drumming.
DTX drums means
you can reach more people with your playing.
DTX drums means
you can improve as a player.
SOUND
Lose yourself in creativity
Sound quality is the single most important element of any musical instrument. DTX drums have consistently only used the sounds of real acoustic instruments. We believe that using expertly sampled sounds, of well prepared, quality instruments, recorded in world-famous studios, leads to greater enjoyment and satisfaction for you as a drummer, and a much better sounding kit.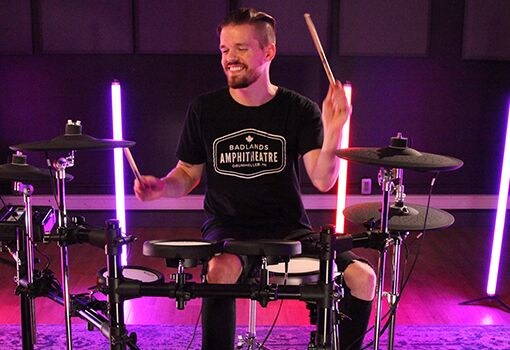 As a drummer, you need ease of performance.
DTX drums are all developed in-house, so we can offer various combinations of great sounding modules and great feeling pads.
We are continuously listening to feedback from users, from top Yamaha drummers to hobbyists, so we can create a more immersive, comfortable, and better drumming experience.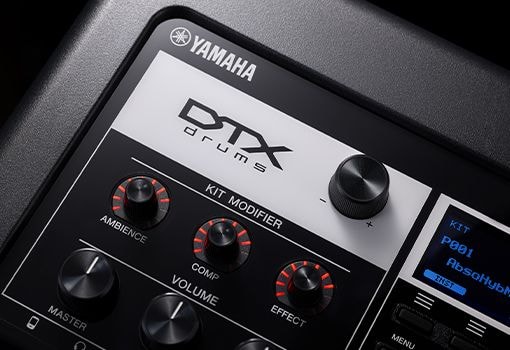 We recognize the importance and enjoyment of creating your own unique sounds.
As well as offering preset kits which will instantly fit hundreds of genres, you have the ability to take advantage of the high-definition inbuilt samples, and the multiple effects processors in the modules. You can use these to create your own sonic identity.
From natural, raw drum sounds, all the way to powerful, processed live sounds, you can intuitively create drum sounds in as much detail as you want.
CRAFTMANSHIP
Where expertise meets technology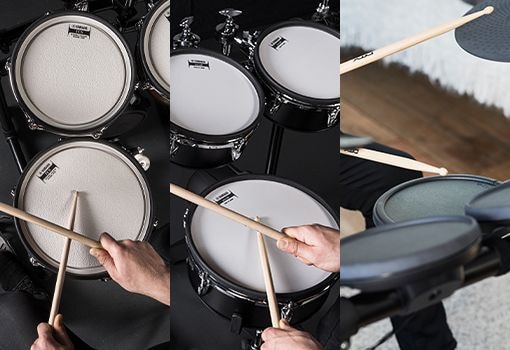 We know the tactile feeling of an electronic drum kit is very important to the player.
DTX drums are the only electronic drum line which use three different materials - TCS (Textured Cellular Silicone), mesh, and rubber - for pad playing surfaces.
This means that you can choose the pads which best suits your style, and offer the features you need, which all goes to make your performance more natural.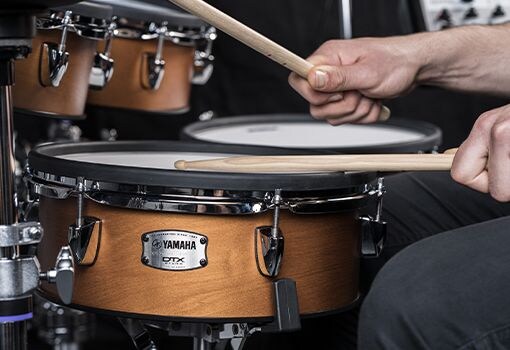 As a performer, it is very important to use quality instruments which will be with you long-term through your musical journey. DTX drums share many features with Yamaha's professional acoustic drums, such as Yamaha system hardware, wooden drum shells, and beautiful painted finishes - which have all proven over many years to be totally road worthy.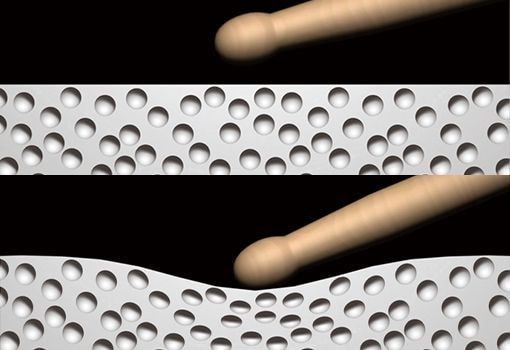 As well as the physical appearance of DTX, your physical wellbeing has to also be considered.
DTX drums allows you to protect your hearing by being able to turn down the volume when required. You can also reduce the risk of repetitive strain by utilizing the TCS head material and the multi layer cushion kick pads.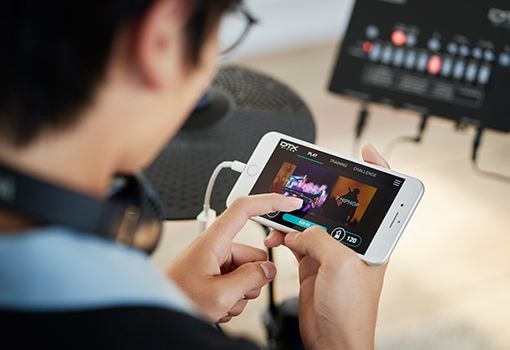 Because Yamaha also produces acoustic drums, we are one of the few companies who appreciate both sides of electronic drums - their physical closeness to acoustic drums, but also the unique opportunities offered by electronics.
For example, acoustic drum kits cannot offer drummers training functions, or apps that allow you to easily create performance videos and share them on social media platforms. But DTX drums do offer this, and much, much more besides.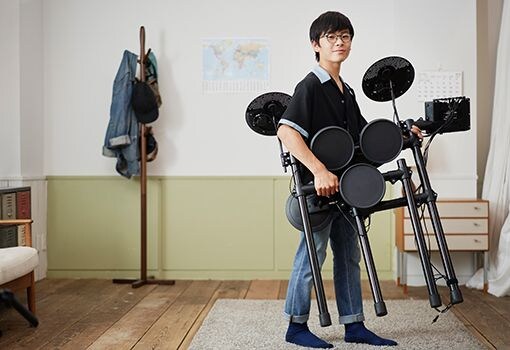 DTX drums also allow you to practice in many more places than an acoustic drum kit will.
Their small footprint and light weight allow them to be easily and quickly transported.
DTX drums are easy to assemble, and highly durable for a long playing life.
Our aim is to make electronic drums that are easy and enjoyable to use, by everyone, in any situation.