Biography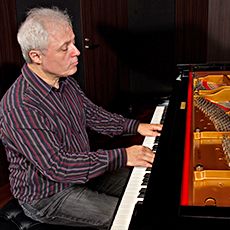 Recipient of top awards at Viotti, Busoni and Leeds competitions, Pascal Devoyon became known throughout the world when he received the Silver medal at the 1978 Tchaikovsky competition, the highest prize ever won by a French pianist at this prestigious competition.
Devoyon has performed with major orchestras such as the London Philharmonic, Orchestre de Paris, Rotterdam Philharmonic, Helsinki Philharmonic, Montreal Symphony and Japan's NHK Symphony, and has given highly acclaimed recitals at the Carnegie Hall, the Amsterdam Concertgebouw, the Berlin Philharmonie and the Queen Elizabeth Hall, London. His repertoire is extensive and includes the complete Beethoven sonata cycle, major twentieth century composers such as Bartok and Messiaen and numerous works by contemporary composers.
Since 1999, he has been artistic director of one of the biggest music festivals in Europe, MusicAlp in Tignes, together with the violinist Dong-Suk Kang.
In 1996 Pascal Devoyon was appointed Professor at the Berlin University of the Arts. He is teaching as well in the Royal Academy of Music in London and the Toho Gakuen School in Tokyo.
Interview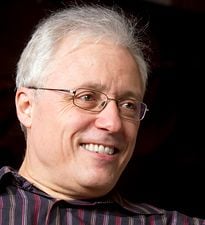 [Q1. Which artists had the most influence on you?]
The one who comes to mind first is Éric Heidsieck, but I have had many wonderful teachers. Probably one of the most memorable performances I have ever heard was by Sviatoslav Richter when I was just 12 or 13. It made a lasting impression on me. I also love to read books, and you might be surprised how much reading has influenced my approach to music.
[Q2. How do you feel about Yamaha pianos?]
I have been performing on Yamaha for many years, but have been continually surprised we the way these instruments keep developing. The world of music is changing and Yamaha matches these changes with their improvements. They make an already great piano even better. I have a very high respect for the attitude of all of those involved in Yamaha's piano production. Back in 2008 I used a Yamaha to record a CD commemorating the 100 year anniversary of Messiaen's birth and was completely satisfied with it. But last November I played a dual recital where we used two Yamaha CFX models, and I couldn't believe how improved they were. They were a dream to perform on.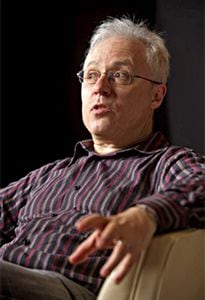 [Q3. What does music, or the piano, mean to you?]
Ever since I was a child I have felt close ties to the piano. In fact if I had any problems or ran into trouble, it is the piano I went to for solace. As I played I could gradually forget my troubles, or at least they didn't bother me as much. The piano was a exit from my troubles to wonderful world of music.
[Q4. Which are your favorite performance venues?]
I'd have to say, Carnegie Hall in New York, Wigmore Hall in London, Concertgebouw in Amsterdam, and the Great Hall of Tchaikovsky Conservatory in Moscow.
[Q5. Do you have a message for people learning the piano?]
Whatever the form or genre, I believe people involved in music have a better life. A musical instrument can do nothing without the inspiration of someone playing it. It takes a human to bring a piano to life. You create the music. If you play with sensitivity you will produce phrases which mirror this but in musical terms. Thus the piano can become more than a simple tool, it can sing with its own heart and soul.